The new center of the home
TVUP offers you a television and entertainment platform that goes much further. Thanks to the technology incorporated by the MediaCenter 7G 4K, certified by Google, your client will be able to turn their television into the technological center of the home. Controlling the lighting in the rooms or the thermostat from the television is not science fiction. It is a reality within the reach of all your clients.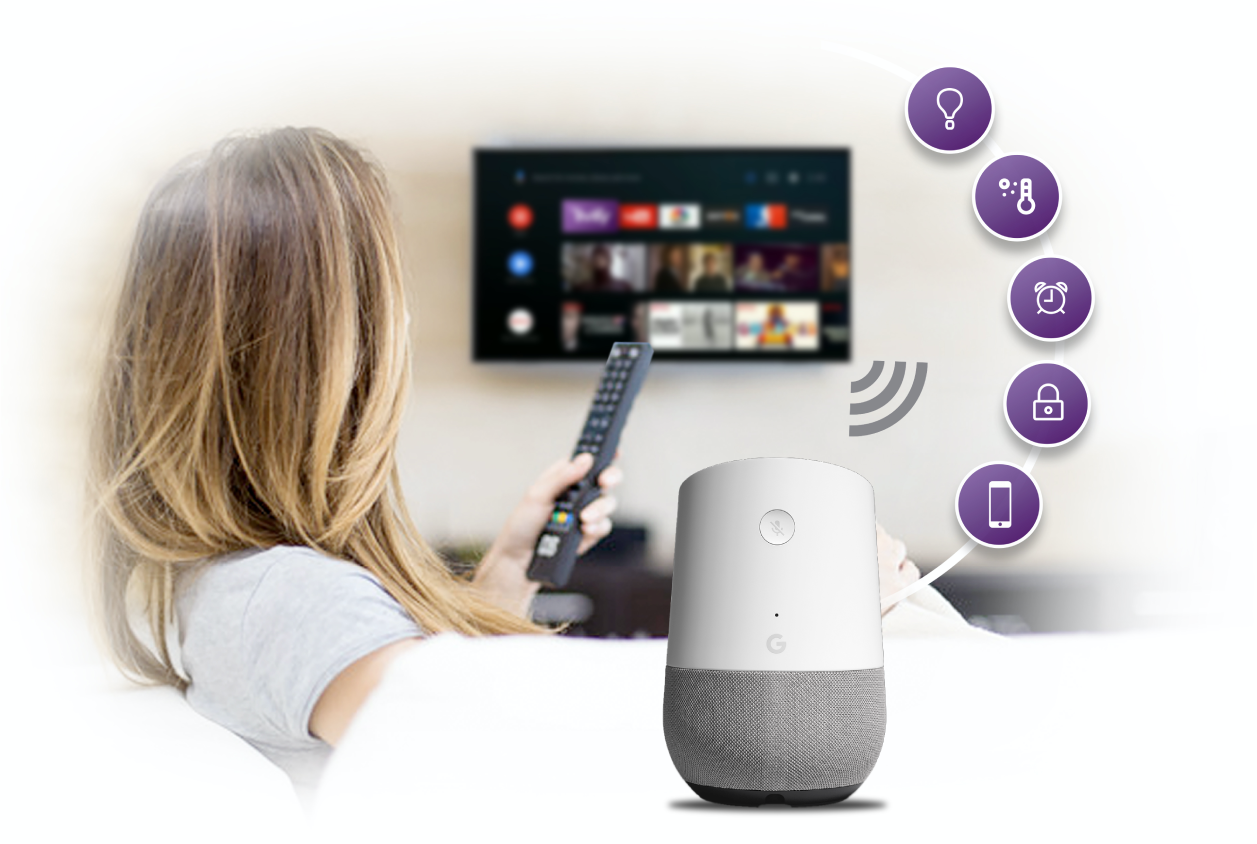 Thanks to Google technology that incorporates TVUP, integrating devices with connectivity in your home is available to anyone.
You do not have to be an expert in home automation to configure these devices and then manage their operation through Android TV.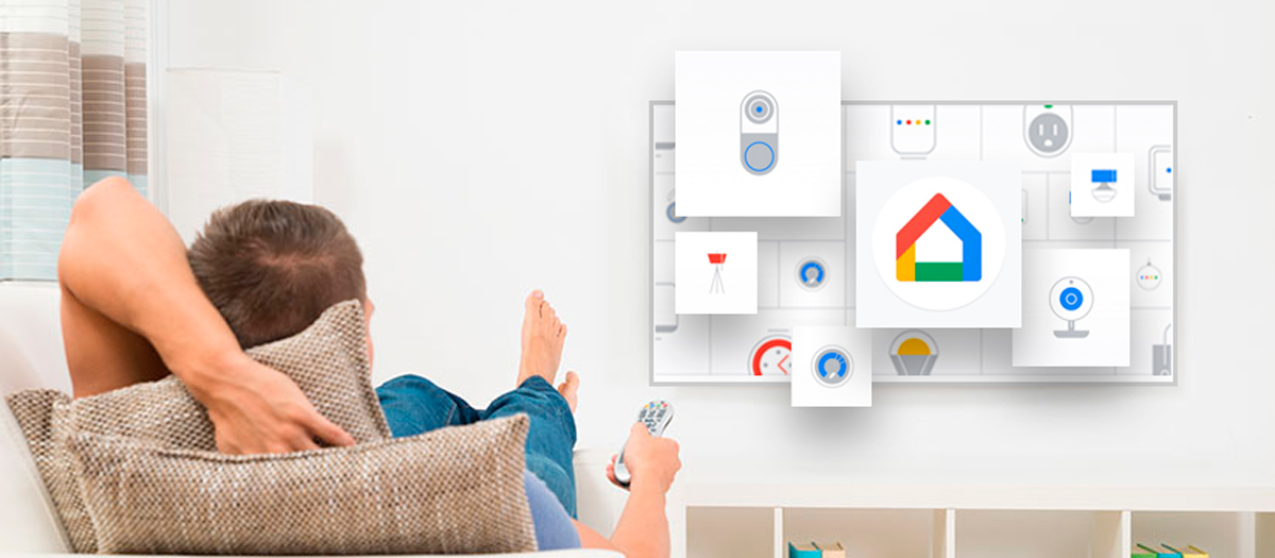 Ask for it at your command
Our MediaCenter incorporates Google Assistant technology, with which, beyond being able to control your TV with your voice, you can also ask it to manage the iOT devices linked to your account. You just say, "roll up the blind", and there will be light.
Remote control with voice via Bluetooth
AI, Artificial Intelligence
Incredible performance accuracy
Retrieve result from all content sources
Voice command to Googe Assistant; STB and IoT
Comfortably used by any type of user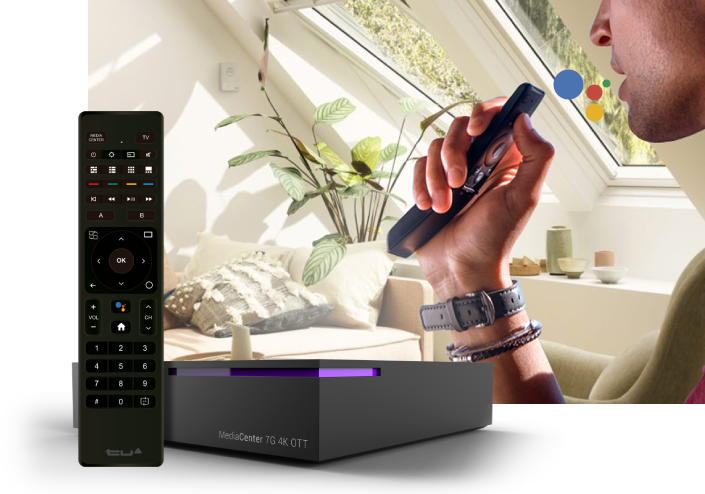 Create routines and make your life easier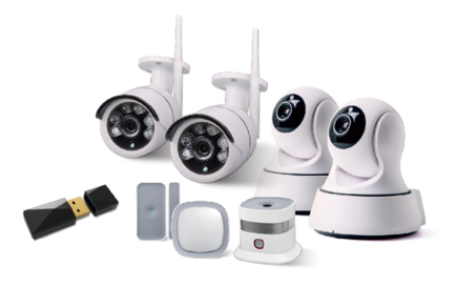 Once you've made the step of interconnecting your devices to your home's iOT ecosystem, you can create routines that will make your life easier. For example, with the "Watch TV at night" routine, you can set up an ideal light and sound environment to enjoy your favorite programs.
Google Home also adds information from third-party sources, so you can check how the traffic is in your area, see what restaurants are close to home, check the results of your team or find out the weather before leaving home.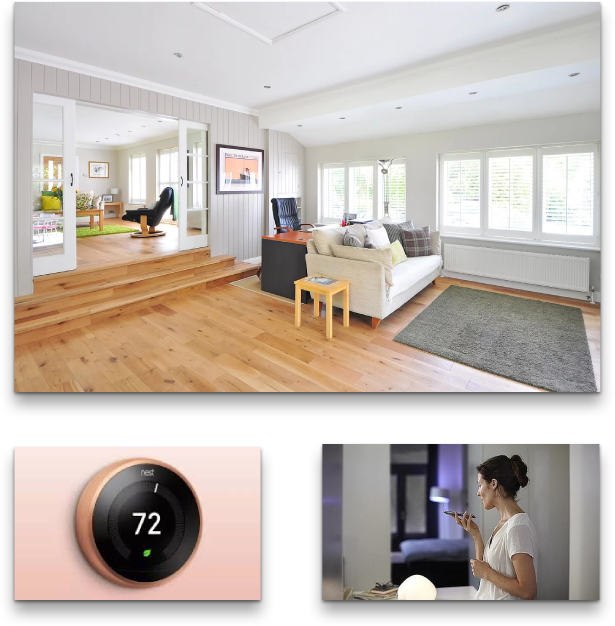 More features than you can imagine
Thanks to iOT technology, from the TVUP MediaCenter your clients will have at their disposal many more functionalities than they imagine. And it is that, beyond controlling the lighting and the thermostat, the connected television can also serve to raise or lower the blinds, manage alarms, security cameras, offer remote assistance services or see who knocks on the door and let them in .