iGUIDE TV
PLATFORM / IGUIDE TV

All the Information You Need
iGuideTV collects all the apps featuring the best television networks and VoD platforms in one database. It is a comprehensive guide that contains all the information about the contents that can be found on TVUP, including keywords and ratings, allowing algorithms to classify all your entertainment offers.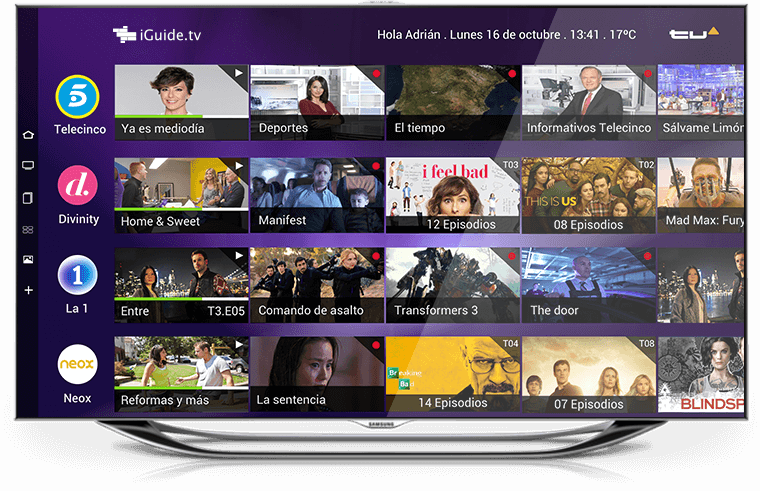 An Entire Editorial Team at Your Service
iGuideTV is much more than a smart TV app guide. TVUP boasts an editorial team that supervises all the contents, responsible for organizing and highlighting it to achieve a completely satisfactory user experience.
If there is a movie premiere, a trending series, a special program, or any exciting event for the viewer, TVUP's editorial team is responsible for highlighting it on your display menu, creating that extra added value.
Want to Watch It Later? Just Record It!
With iGuideTV, you can enjoy multiple advanced features. For example, scheduling recordings is the easiest thing in the world. You decide if you want to record a program, a whole season, or the daily news. The platform will do it for you. TVUP can store up to 350 hours of recordings per user. All of them are synchronized between devices and are available for 100 days. With this solution, the whole family can save their favourite content for three months.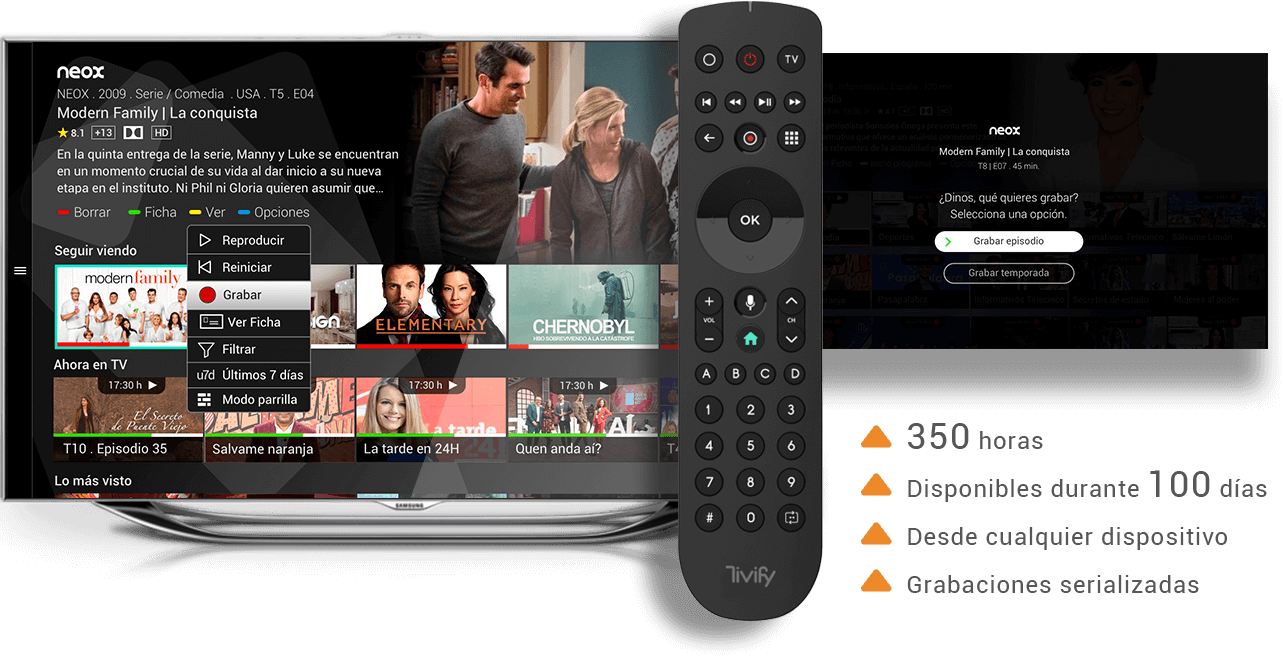 Catch Up on Your Favourite Shows!
iGuideTV stores and classifies all authorized content broadcast during the last week on television. Users can find movies and shows from the last 7 days organized in a catalog.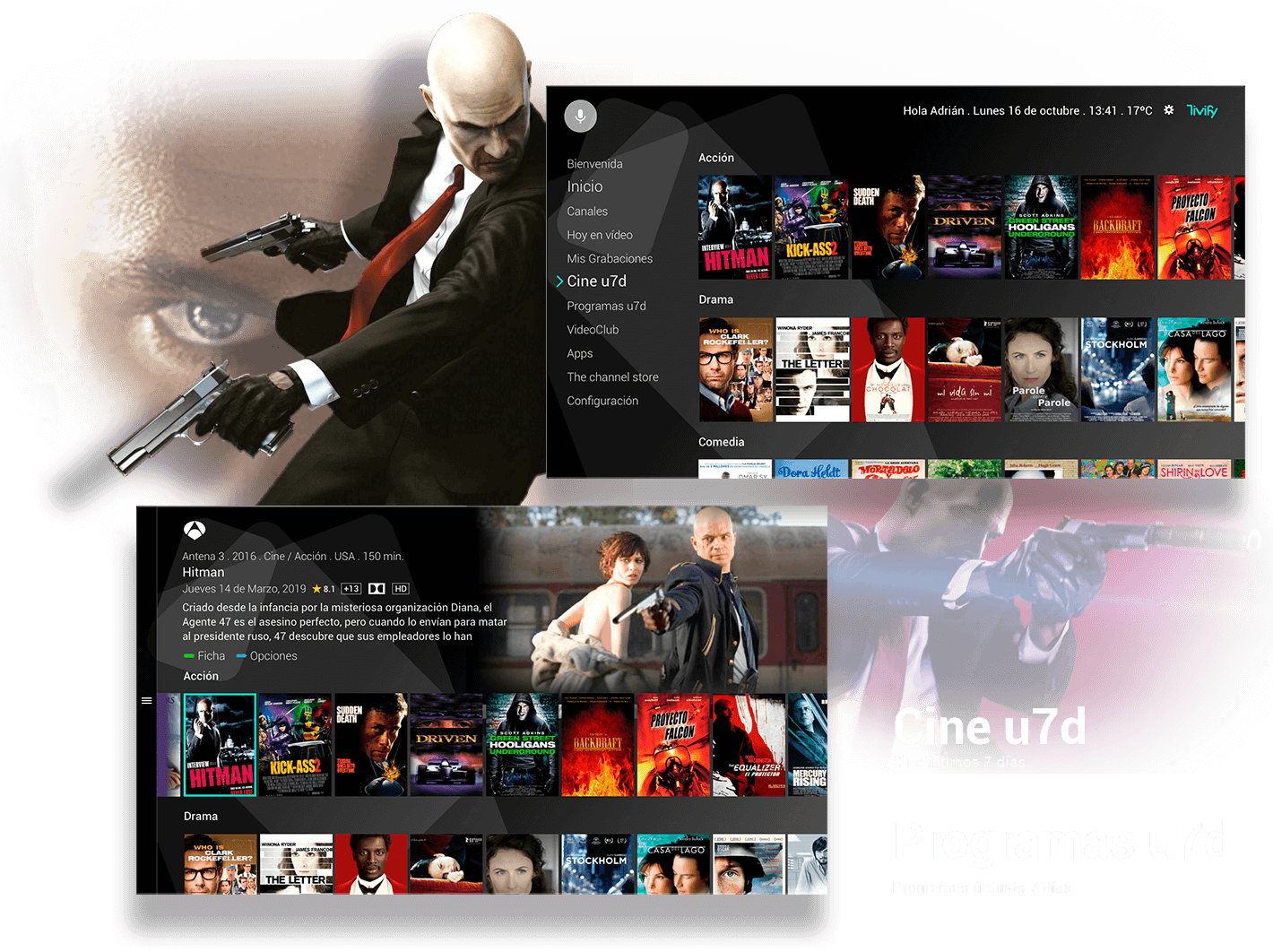 Has Your Show Already Started?                  Go Back to the Beginning with a Single Click
Thanks to iGuideTV you can always control how you want to watch the contents. In addition to scheduling recordings and accessing the catch-up function, you can go back to the beginning of any show whenever, pause it, fast forward, rewind…
A Fully Personalized
Experience
iGuideTV technology adapts to each customer's viewing preferences, helping them discover their favorite shows in a personalized by using recommendations, which in turn generates loyalty to the platform.
If you are considering adding a TV service to your offer, don't hesitate. Get your TVUP demo here!