INNOVATION AT YOUR FINGERTIPS
TVUP puts at the reach of the operators, whatever their size and type of network, a solution that adapts to the new demands of the market and combines under the same television platform with advanced functionalities with applications and games thanks to Android TV.
All this at a very competitive price and without complications:
The platform is operational in 72 hours.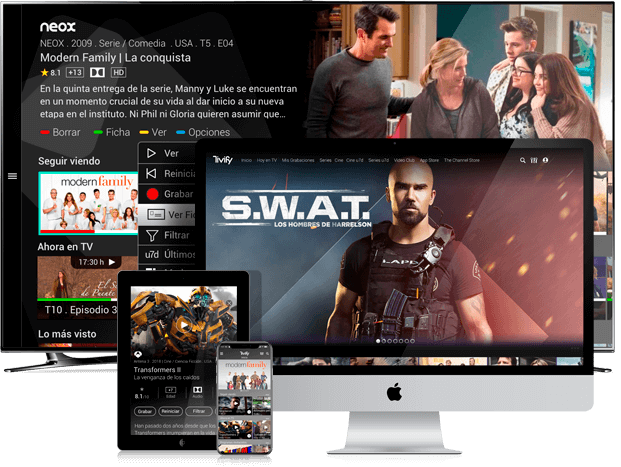 The TVUP platform solves everything: technology, content, approvals and operations. Without complications and surprises, allowing operators to give the best offer of linear and non-linear TV, and opening new avenues for audience monetization, ARPU generation and churn reduction.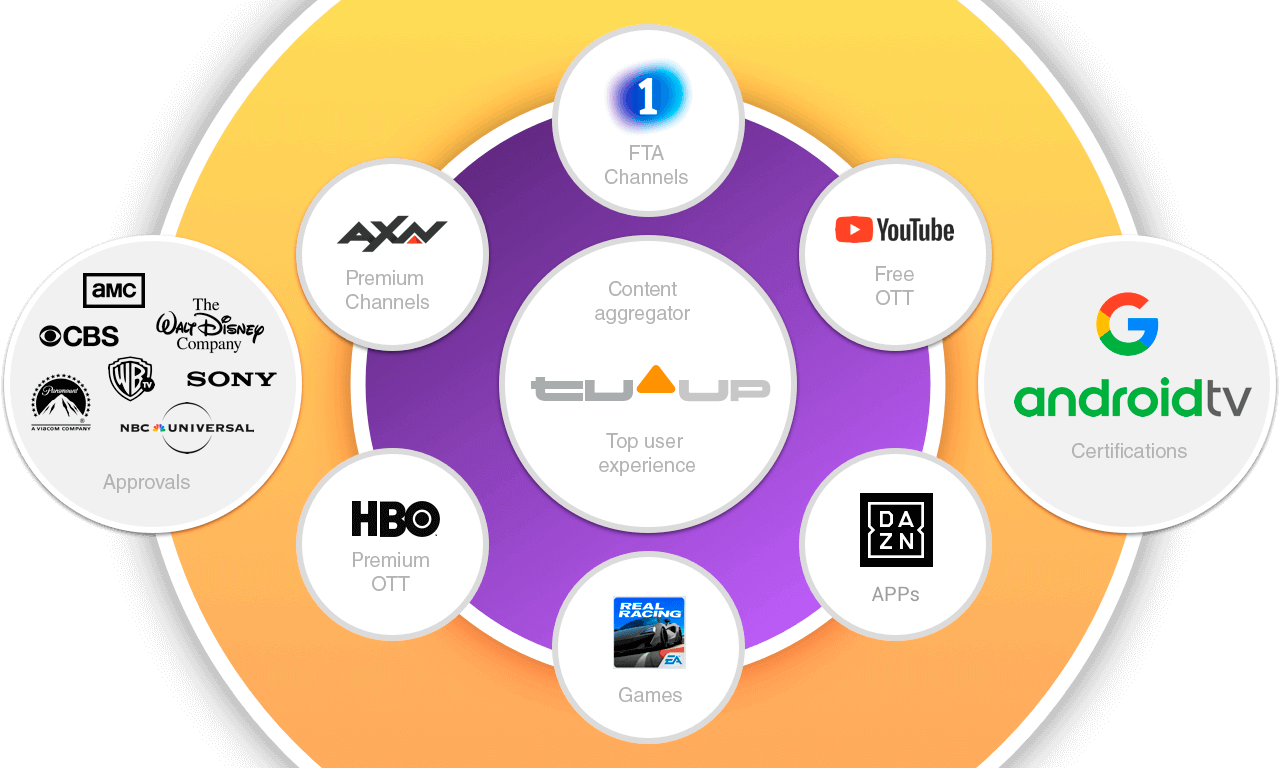 The solution market needs
The new consumption habits require a solution that gathers television with advanced functionalities, access to OTT platforms, apps and games. TVUp responds to this demand through the MediaCenter.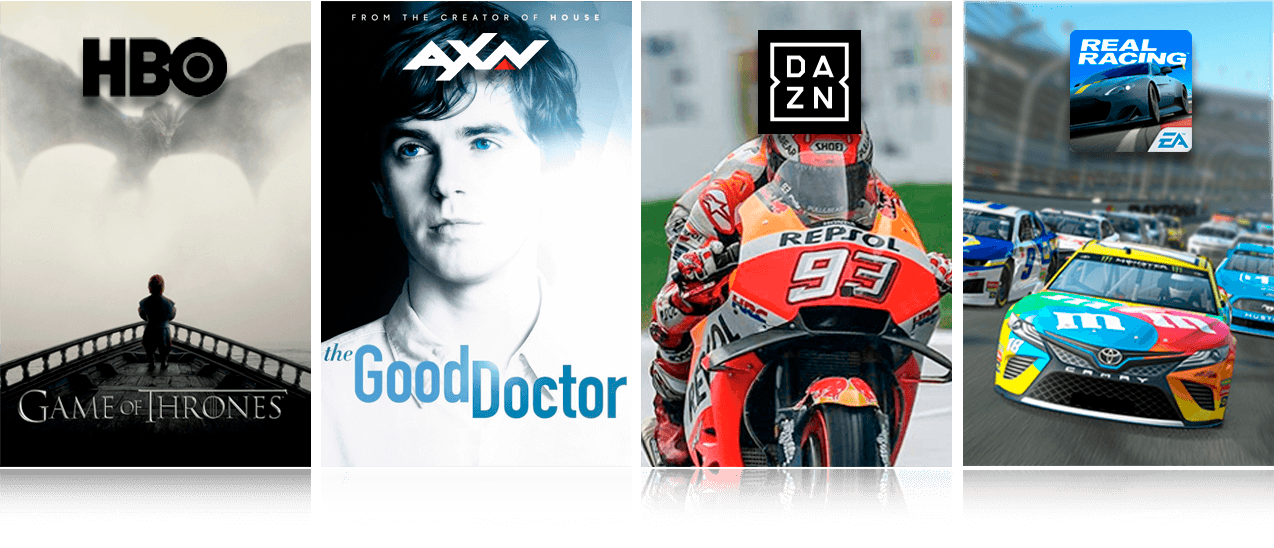 Stand out with Premium content
TVUP is a hybrid platform that adds and combines DTT channels, Premium* channels and world-class content apps, allowing you to set up an excellent quad-play offer. And our Media Center is certified by Google, the Hollywood studios and the main content providers in the market.

(*) Subject to the hiring of each channel.
Accessible from
any place
TVUP offers all its contents and functionalities wherever users are, either from the home screen with the Media Center, on the computer or in its app available for iOS and Android devices.
Control everything about your account and your customers
From TVUP, you can manage and set different parameters such as the channel offer and the line-up. You can also access multiple metrics and statistics on the use of the platform, which will allow you to adjust and improve your offer.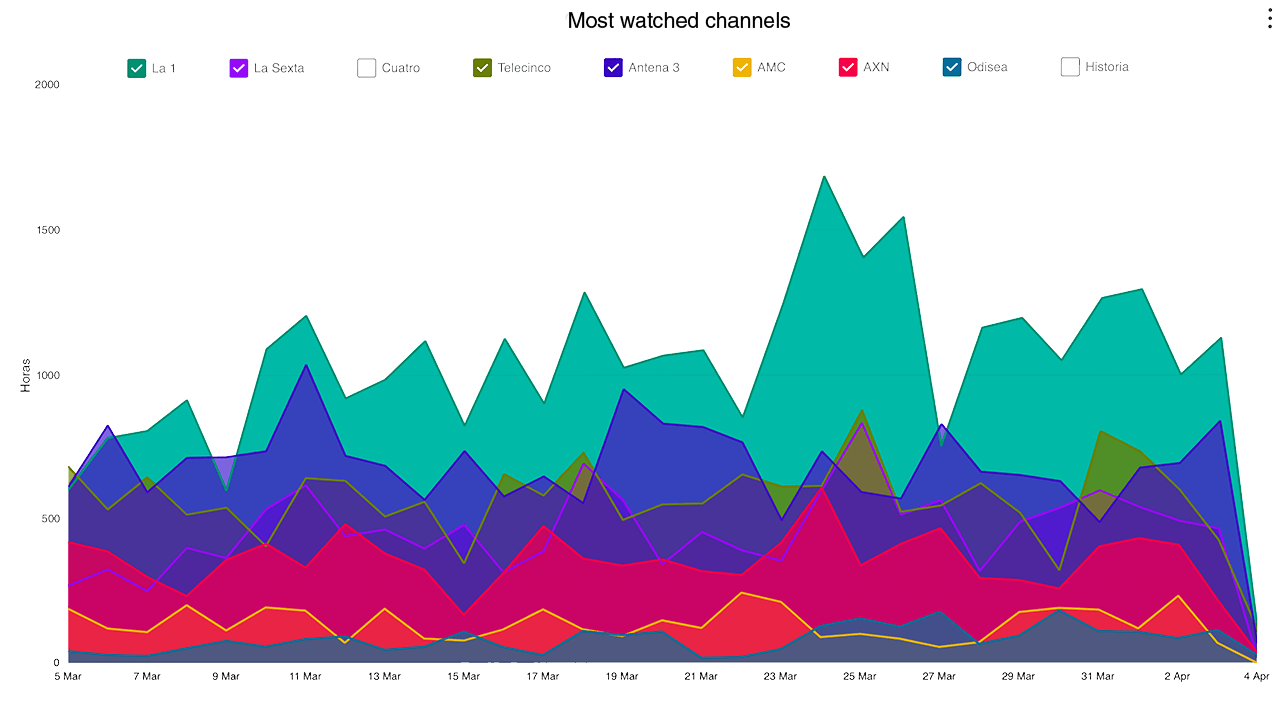 Promote your services
as an operator
With TVUP, you have the opportunity to promote your services as an operator through dynamic ads on the platform itself.
In TVUP we want the TV to be a business for you, and also to be a channel to promote your brand with your customers.