CONTENT
PRODUCTS / CONTENT
More than TV. It's entertainment
TVUp offers users an extensive bouquet of television channels, but not only. The experience is maximized with all the content provided through Android TV apps: HBO series, YouTube videos, DAZN and NBA sports broadcasts, Spotify music, Google Play Movies, and hundreds of games available on Google Play.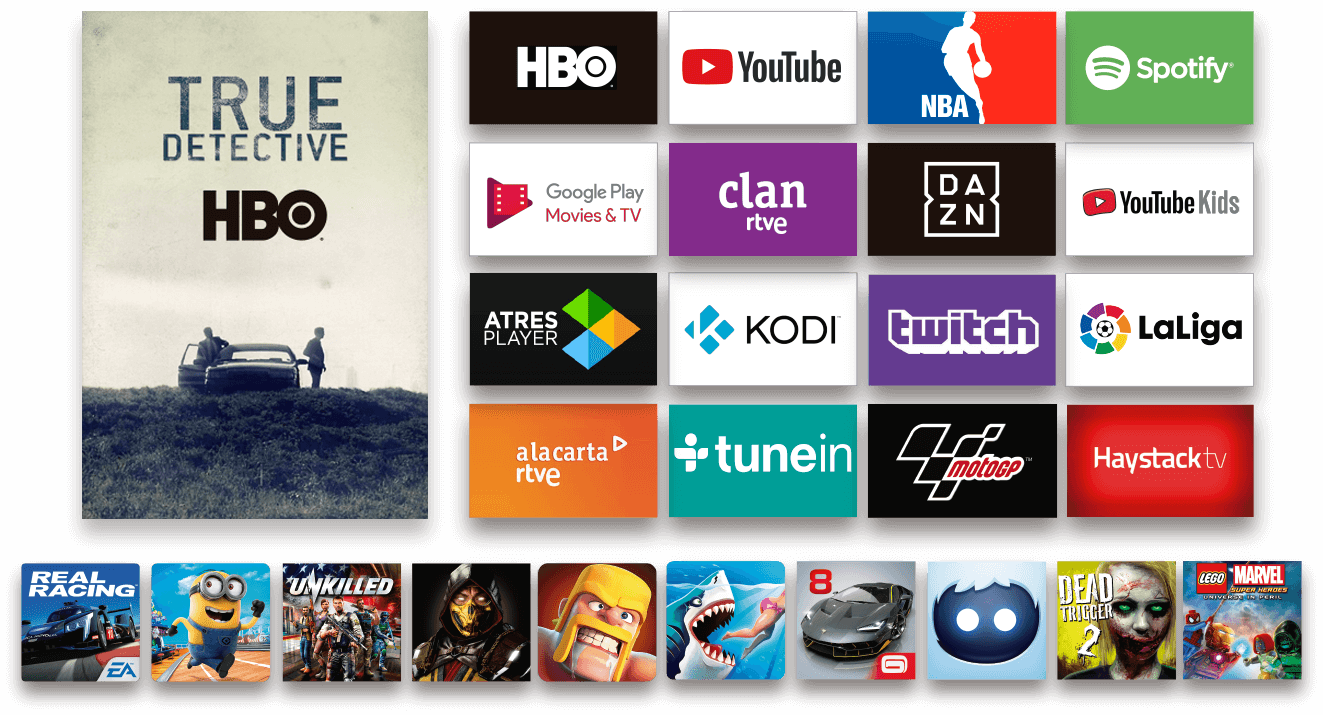 All channels in one place
TVUp technology allows integrating all types of channels into the same line-up. You decide on demand the channels and the order you want to offer to your customers. If you're going to include local channels, we also have the technology to add them.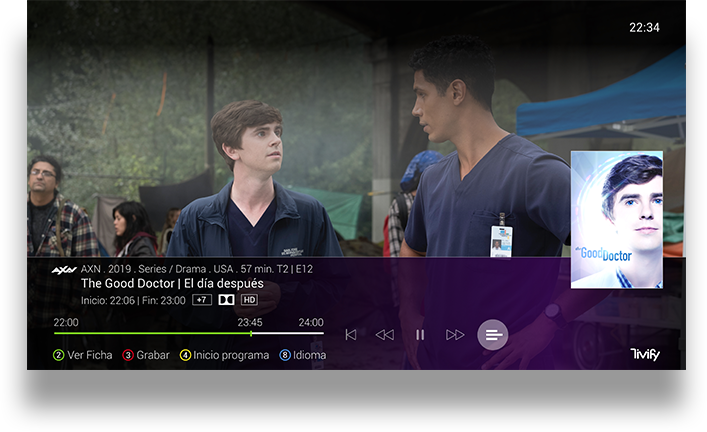 TVUp is much more than an IPTV solution. It is a platform approved by the main content owners, and we offer a new OTT contract that will allow you to offer the channels that make the difference without complications. Our team of experts will advise you and help you create a personalized line-up with premium channels. Also, we accompany you throughout the process.
TVUp is a very active service that frequently adds all kind of channels and apps to the platform. You can add your preferred FTA channels and Android TV apps to your 'line up and apps' section. You can also purchase premium packages and offer them to your customers.